Episodes
3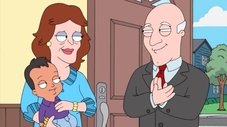 When Stan becomes his boss' go-to guy, he feels like he can't say no to anything including outrageous personal requests. But when Francine gets roped into the annoying ordeal and her romantic Valentine's Day get-away is ruined, she lays down the law and forces Stan to say "NO".
Read More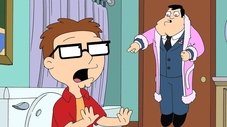 Steve is left home as the family plan a trip to Boston hoping to locate a college for Hayley. When his friends arrive they convince him to break the rules, resulting in them finding the controls to a military drone in Stan's study.
Meanwhile, after Stan leaves the plane to return home for his painkillers, Roger changes disguise from a little girl to a Stan constume so he can get served alcohol. When an air marshal notices that the girl is missing, he grounds the plane and investigates.
Read More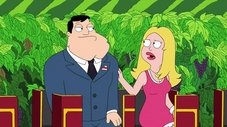 When Roger and Francine go wine-tasting, Roger plants a big kiss on Francine in a drunken moment. Francine decides to tell Stan about this incident, but when they sit down to talk, Roger convinces Stan that Francine started it all.
Read More