Episodes
4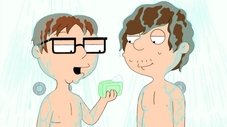 When Steve suffers indignities in school because of the back brace he must wear for his scoliosis, Stan confides in him that he wears a wig to cover his baldness. Meanwhile, Roger invites both Francine and Hayley to a posh spa even though he has only two passes, so he sneaks in Hayley in a suitcase, raising the suspicions of the house detective.
Read More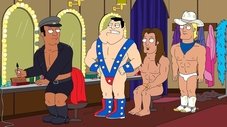 Upset that Hayley no longer wants his advice, Stan decides to prove that she is missing out on his sage counseling. After meeting a stripper on an important CIA mission, Stan takes it upon himself to improve her life and show Hayley that his advice works. But when he opens a new business, hoping to prove Hayley wrong, he finds himself dancing for cash to cover up his failures.
Read More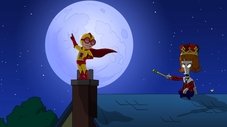 When Steve tries to prove himself as a macho man to Stan, he follows in Roger's footsteps and tries to change himself from the outside in with a superhero persona. Meanwhile, Francine is going through an identity crisis of her own when she receives surprising news that could change the family forever.
Read More
During the Smith family's tropical vacation, Stan is ordered to kill the activities director at their resort; Jeff and Hayley try to rekindle their romance.
Read More