Will Forte
as Jesus Christ (voice)
Episodes
5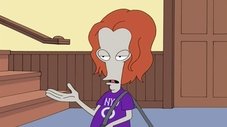 When the Smiths try to plan a family game night, Roger is full of excuses about prior commitments. However, when he is caught in a lie, the Smiths feel stabbed in the back when they realize Roger has been cheating on them with other families. Stan, Francine, Hayley and Steve go on the offensive to teach Roger a lesson about monogamy until Roger has a breakthrough about why he isn't a one family kind-of-guy.
Read More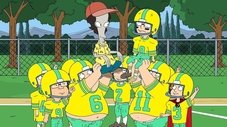 Steve joins a junior football team to make Stan proud. However, when a hyper-competitive Stan assumes the position of head coach, Steve gets kicked off the team for not being good enough. Out for revenge, Steve and Roger recruit a new team of misfits who threaten Stan's perfect season. Meanwhile, Francine and Hayley compete for a blue ribbon at the Langley County Fair.
Read More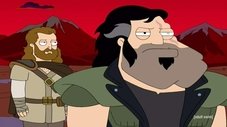 When the Smith family goes to church on Christmas Day, Stan is furious when he can't get a good seat. While Francine tries to ease his frustration, a moment of divine intervention occurs. Upset that he has been left on earth with Francine during the ultimate fight between good and evil, Stan ditches his wife to get into the pearly gates of heaven, but when Francine is kidnapped, Stan fights to get her back.
Read More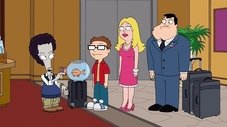 After Roger releases lethal gas into the Smith residence, the family moves into a hotel while the fumes clear. With no housework to do, Francine finds herself with a lot of free time on her hands.
After befriending the hotel concierge (guest voice Elizondo), she soon finds herself working in the construction business, but realizes that perhaps she is better suited for family life.
Meanwhile, Steve travels back in time to 1981 to meet the artist who painted a portrait of his dream girl.
Read More