Episodes
6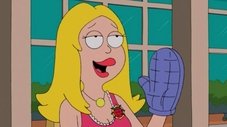 As Stan continues to dominate the household, Francine finds herself idolizing a group of women who seem to have it all. She tries to impress them and even lies in order to gain acceptance into their group, until she realizes they aren't as perfect as they seem. Meanwhile, loyalties are tested when Stan gets a new best friend.
Read More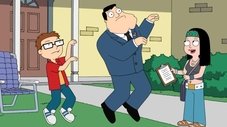 When Stan forgets to pick up grenadine at the grocery store, Roger goes ballistic and vows to get him back by taking over a project close to his heart – the Homeowner's Association.
Read More
Stan has had enough of Roger's antics! When he calls Roger out, Roger claims he has been sent to Earth to determine the fate of mankind. Stan challenges him to prove it, and is tickled pink when he learns Roger's real purpose for being on Earth. Roger struggles to get a grip on reality until a fateful turn of events helps put things in perspective.
Read More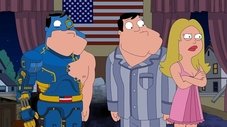 Stan gives Francine "love coupons" for Valentine's Day, but refuses to honor them once he becomes preoccupied with his very own CIA cyborg. Meanwhile, Roger helps Steve and his friends remake a classic '80s movie.
Read More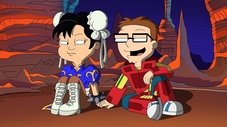 Wanting to have the scariest haunted house on the block, Stan comes up with a ''killer'' setup; Steve competes to win the heart of his overprotective friend's younger sister.
Read More
Francine tries to rig the school spelling bee so that Steve will win; Stan and Roger try to rush Hayley's grieving process so she will be available to judge their badminton game.
Read More