Episodes
2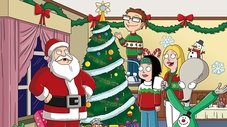 After Stan comes home from another dangerous mission, he finds that his family has decked the halls with boughs of holly and donned themselves with gay apparel, but just not to his satisfaction. He demands a grander Christmas starting with the search of a bigger and better tree in the forest. When his family has had enough, Stan powers on by himself, finds the perfect tree and meets an untimely end. While in Limbo, he has to fight for a second chance at life and battle the forces of good and evil to save his family.
Read More
Expand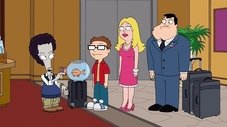 After Roger releases lethal gas into the Smith residence, the family moves into a hotel while the fumes clear. With no housework to do, Francine finds herself with a lot of free time on her hands.
After befriending the hotel concierge (guest voice Elizondo), she soon finds herself working in the construction business, but realizes that perhaps she is better suited for family life.
Meanwhile, Steve travels back in time to 1981 to meet the artist who painted a portrait of his dream girl.
Read More
Expand