Episodes
6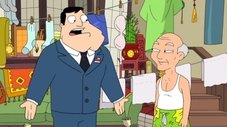 When Francine's adopted parents stop by for an unannounced stay, Stan is furious that they refuse to assimilate to his "man of the house" ways. After he unsuccessfully tries to give them the boot, he is convinced that finding Francine's birth parents will change things. Meanwhile, Steve tries to live to the extreme in order to get to second base with the class hottie.
Read More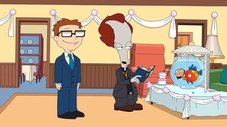 After an argument between Stan and Francine breaks out, Stan suggests they go see a counselor, who hypnotizes Francine and reawakens her lifelong dream of being a comedian. Meanwhile, back in Langley Falls, Steve brings home a potential love interest for Klaus.
Read More
Francine gets a job at Stan's office, which cramps Stan's style and his ability to flirt with co-workers.
When Francine retaliates with a little flirting of her own, war breaks out at work.
Read More
Francine tries to rig the school spelling bee so that Steve will win; Stan and Roger try to rush Hayley's grieving process so she will be available to judge their badminton game.
Read More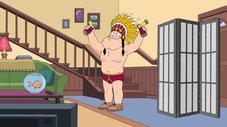 Stan's plans for a perfect Thanksgiving watching football in his underwear are thwarted when Francine invites her adoptive parents to join them for the holiday.
Read More