Episodes
5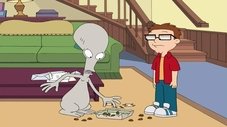 When Francine decides to be a surrogate for her gay neighbors Terry and Greg, Stan's Republican blood boils. Although he pretends to be happy, when the baby is born, Stan kidnaps her and heads to the Nebraska boarder, where gay couples have no rights. Meanwhile Steve and Roger pull a Howard Hughes and become reclusive after they think Klaus is out to get them.
Read More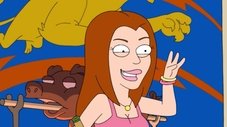 Stan has a Spring Break-induced mid-life crisis. With Francine away visiting her parents, Roger invites Spring Breakers to party at the Smith household. But Stan nearly has a Spring Breakdown when he falls prey to booze-cruising Jessica and Steve tries to lose his virginity to the luscious Carmen Selectra.
Read More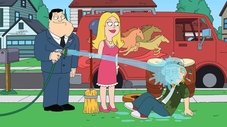 Stan offers a reward to the person who can stop Hayley and her old boyfriend from eloping.
Read More
When Steve has trouble crossing over into the "cool kids" social circle, Klaus and Roger place their bets to see how quickly Roger can make him cool. Everything they try backfires until Steve becomes the in-crowds designated driver. Meanwhile, Stan and Francine take turns pranking each other.
Read More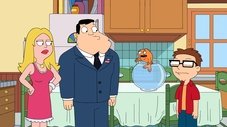 Roger acts as the family therapist as his alter-ego "Dr. Penguin" until he is sent out to fight the war in Iraq. Klaus decides to take Roger's role while he is away, but not without major ruckus being caused.
Read More