Episodes
4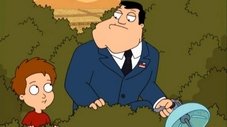 When Stan brings home CIA equipment designed to eavesdrop on conversations, he finds out that his neighbors don't think too highly of him. In retaliation, Stan has the entire neighborhood evicted so that he can live free of any criticism. However, when an unexpected friend comes to his rescue, he realizes that gossip is a two-way street.
Read More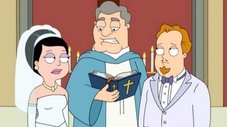 When Hayley decides to move to France because of imperialistic oppression, Stan will do anything to stop her including revealing the fact that she was brainwashed as a child by the CIA. Feeling desperate, Stan activates her trigger word and gains control over Hayley against the advice of his boss, Bullock. Everything is going fine until Stan remembers that if he doesn't change Hayley back to normal, there will be deadly consequences for him. Meanwhile, Steve and Roger become private Dick Tracys.
Read More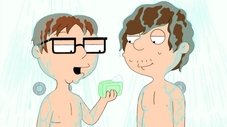 When Steve suffers indignities in school because of the back brace he must wear for his scoliosis, Stan confides in him that he wears a wig to cover his baldness. Meanwhile, Roger invites both Francine and Hayley to a posh spa even though he has only two passes, so he sneaks in Hayley in a suitcase, raising the suspicions of the house detective.
Read More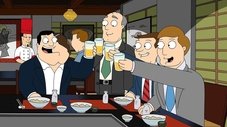 Stan leaves Francine at home to go out with the boys, but guys' night out goes from wild to reckless when Stan finds himself in one compromising situation after another. Meanwhile, Roger and Hayley use their charm and looks to attract a frat boy.
Read More