Episodes
6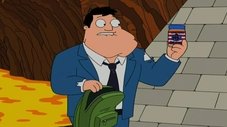 While researching a paper about George Washington Carver in celebration of Black History Month, Steve uncovers a conspiracy that's been going on since the Civil War. When the curator of the Smithsonian Peanut Museum reaches out to tell Steve the truth, he's mysteriously murdered, and Steve and Stan are tracked by a secret society that will stop at nothing to keep this scandalous secret of American history.
Read More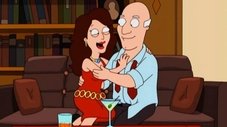 Stan sets Bullock up on a date with one of Francine's friends. Fearing that Francine will be right about the outcome of the date, Stan goes to great lengths to make sure it goes well by getting everyone drunk. Unfortunately, Bullock accidentally kills the woman, to which Stan frames Francine for the murder in order to keep her from asking so many questions.
Read More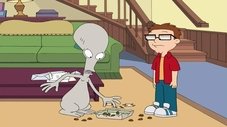 When Francine decides to be a surrogate for her gay neighbors Terry and Greg, Stan's Republican blood boils. Although he pretends to be happy, when the baby is born, Stan kidnaps her and heads to the Nebraska boarder, where gay couples have no rights. Meanwhile Steve and Roger pull a Howard Hughes and become reclusive after they think Klaus is out to get them.
Read More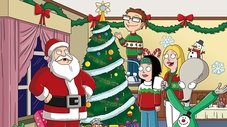 After Stan comes home from another dangerous mission, he finds that his family has decked the halls with boughs of holly and donned themselves with gay apparel, but just not to his satisfaction. He demands a grander Christmas starting with the search of a bigger and better tree in the forest. When his family has had enough, Stan powers on by himself, finds the perfect tree and meets an untimely end. While in Limbo, he has to fight for a second chance at life and battle the forces of good and evil to save his family.
Read More