Episodes
5
When Stan feels like he's not climbing the ladder fast enough at work, he turns to his lifelong ambition of making festive teddy bears. However, when he realizes that making a quick profit takes a lot of work, he resorts to using illegal aliens as cheap labor. Meanwhile, Hayley sees her father's new business model as an atrocity and takes matters into her own hands by calling Uncle Sam.
Read More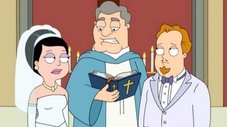 When Hayley decides to move to France because of imperialistic oppression, Stan will do anything to stop her including revealing the fact that she was brainwashed as a child by the CIA. Feeling desperate, Stan activates her trigger word and gains control over Hayley against the advice of his boss, Bullock. Everything is going fine until Stan remembers that if he doesn't change Hayley back to normal, there will be deadly consequences for him. Meanwhile, Steve and Roger become private Dick Tracys.
Read More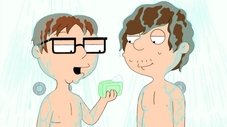 When Steve suffers indignities in school because of the back brace he must wear for his scoliosis, Stan confides in him that he wears a wig to cover his baldness. Meanwhile, Roger invites both Francine and Hayley to a posh spa even though he has only two passes, so he sneaks in Hayley in a suitcase, raising the suspicions of the house detective.
Read More
Francine gets a job at Stan's office, which cramps Stan's style and his ability to flirt with co-workers.
When Francine retaliates with a little flirting of her own, war breaks out at work.
Read More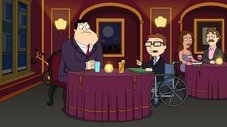 Stan joins Roger and Steve's fictional detective agency, but he ruins the fun by being extremely incompetent at his "job." Roger demands that Steve fire Stan, but Steve cannot bring himself to do it and ends up lying to Roger. Things take a turn for the worse when Stan is kidnapped, and Steve must tell Roger the truth.
Read More