Episodes
5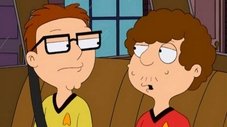 When the CIA organizes a father-son baseball game, Stan is determined to show his co-workers that his son is masculine and athletic. Unfortunately, Steve is a geek, so Stan decides to lie and ditches him. But after getting a taste of his own treatment at work, Stan turns to Steve and his sci-fi knowledge to help capture a cyber-terrorist. Meanwhile, Roger goes incognito in a desperate attempt to interact with humans.
Read More
When Stan enters an essay contest to have his personal hero, President Bush, come over for dinner, he is overcome with joy when the President arrives at his doorstep. However, not everyone in the Smith family shares Stan's excitement. Hayley tries to drill President Bush on the Iraq war, and Steve and Roger attempt to convince him that they've found Osama Bin Laden, but instead get him drunk. Stan tries to save the President from public humiliation, while Hayley revels in his fall from glory.
Read More
After Stan is prosecuted for sending contaminated cattle to a slaughterhouse, he says that it began as a quest to make a man out of Steve. Meanwhile, Roger sparks a cat fight between Francine and Hayley, for reasons of his own.
Read More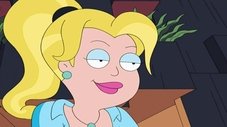 Stan and the family are characters in a James Bond style spoof. Stan must stop Tearjerker, played by Roger, a diabolical film producer who makes movies that can kill. Tearjerker's fiendish plot involves abducting celebrities from his spa and replacing them with celebrity robots that make horrible movies, all in an effort to make his masterpiece "Oscar's Gold" the best and saddest movie ever, causing millions of moviegoers to cry themselves to death.
Read More