Episodes
4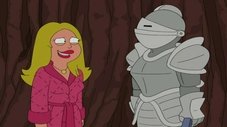 When Francine discovers Stan's secret, decades-old passion for competitive figure skating, she decides to be supportive and becomes his pairs partner until Stan's competitive nature gets the best of him and he ditches her for a new partner. Meanwhile, Steve's classmate Snot finds new respect among his peers when he parades his mail-order bride around the playground.
Read More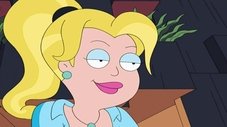 Stan and the family are characters in a James Bond style spoof. Stan must stop Tearjerker, played by Roger, a diabolical film producer who makes movies that can kill. Tearjerker's fiendish plot involves abducting celebrities from his spa and replacing them with celebrity robots that make horrible movies, all in an effort to make his masterpiece "Oscar's Gold" the best and saddest movie ever, causing millions of moviegoers to cry themselves to death.
Read More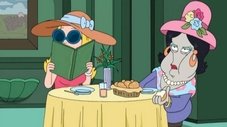 When Stan's mom gets dumped for the umpteenth time by a boyfriend, she comes running to Stan for support. Feeling threatened by her always-visiting mother-in-law, Francine is determined to cut Stan's umbilical cord and figure out what keeps going wrong with the men in her life. Like a regular Cagney & Lacey, Francine and Roger go undercover to solve the case. Meanwhile, Klaus gives Steve the ick.
Read More