Episodes
4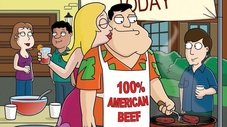 Francine decides to throw a block party to get in touch with the neighborhood. Stan learns his new neighbors are Iranian and immediately suspects that they are terrorists. To prepare Steve for living near terrorists, Stan makes Steve join a group of scouts, who turn out to be trouble makers. Roger is convinced he possesses hidden alien powers and is determined to find out what they are.
Read More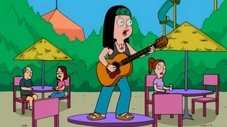 Francine insists that Stan and Hayley spend an entire day together, after their arguments drive her crazy, so they can work out their differences about gun control. However, her plan backfires when he takes Hayley to the "National Gun Association Land," where their conflicting opinions about gun control drive them even further apart. Back home, Roger schemes to get revenge on Steve for eating one of his cookies by convincing him that he's adopted.
Read More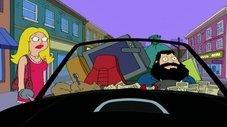 Stan loses his confidence, and his job, when a car salesman gets the best of him in a negotiation. Meanwhile, Roger and Steve set up a makeshift drive-in to try to get to first base with popular schoolgirls.
Read More