Episodes
3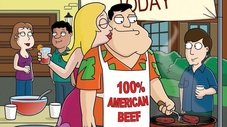 Francine decides to throw a block party to get in touch with the neighborhood. Stan learns his new neighbors are Iranian and immediately suspects that they are terrorists. To prepare Steve for living near terrorists, Stan makes Steve join a group of scouts, who turn out to be trouble makers. Roger is convinced he possesses hidden alien powers and is determined to find out what they are.
Read More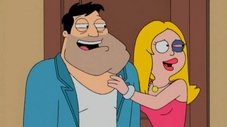 After Stan and Roger have a rough day, they get into a fight that leads to a "Freaky Friday"-type switcheroo where they get a taste of life in each other's shoes. But after the excitement of a new life stales, they face each other's problems as Roger is under pressure at work and Stan yearns to be needed. The swap gets out of hand as the family starts to crumble.
Read More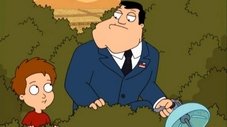 When Stan brings home CIA equipment designed to eavesdrop on conversations, he finds out that his neighbors don't think too highly of him. In retaliation, Stan has the entire neighborhood evicted so that he can live free of any criticism. However, when an unexpected friend comes to his rescue, he realizes that gossip is a two-way street.
Read More