Episodes
9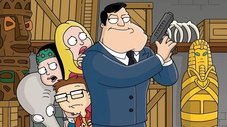 Stan invites his boss over for dinner, but the Smith family fears getting caught hiding Roger. After a close-call, Roger goes into a coma, making everyone thinking he's dead. After the family disposes of his body, Roger tries to get back home, but he ends up in another risky situation with the CIA.
Read More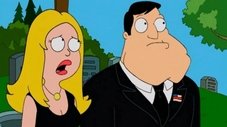 When Stan's father passes away, Stan reveals his real father is actually Jack Smith, a super suave spy. Jack convinces Stan to quit the CIA and work with him at the Scarlet Alliance, an ultra-secret spy group. Francine is upset with Stan, who is busy training with Jack for a mission involving uranium, artwork and terrorists. But when the FBI shows up at the Smiths' house looking for an international jewel thief, Francine suspects Jack is the fake.
Read More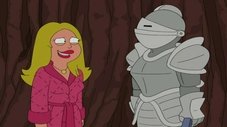 When Francine discovers Stan's secret, decades-old passion for competitive figure skating, she decides to be supportive and becomes his pairs partner until Stan's competitive nature gets the best of him and he ditches her for a new partner. Meanwhile, Steve's classmate Snot finds new respect among his peers when he parades his mail-order bride around the playground.
Read More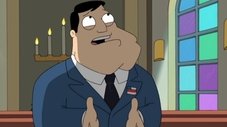 Stan prays for a friend and thinks God sent him one, but he turns out to be an atheist. Stan tries to convince his friend that God exists by making his life extremely hard until his plan backfires. Meanwhile, Roger convinces Steve that he has been accepted to Hogwarts.
Read More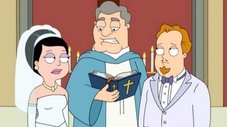 When Hayley decides to move to France because of imperialistic oppression, Stan will do anything to stop her including revealing the fact that she was brainwashed as a child by the CIA. Feeling desperate, Stan activates her trigger word and gains control over Hayley against the advice of his boss, Bullock. Everything is going fine until Stan remembers that if he doesn't change Hayley back to normal, there will be deadly consequences for him. Meanwhile, Steve and Roger become private Dick Tracys.
Read More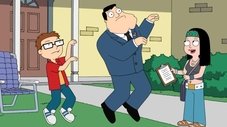 When Stan forgets to pick up grenadine at the grocery store, Roger goes ballistic and vows to get him back by taking over a project close to his heart – the Homeowner's Association.
Read More