Episodes
7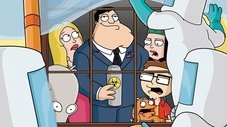 Stan Smith is mad because after getting his wife a job (or "hobby") as a Real Estate agent, she makes more money than him. In the meantime, his daughter Hayley ran a program that helped the homeless, and Stan's son Steve had an idea to have a Bum Fight program. To get back and to try to gain more money than his wife, Stan takes Steve's idea and starts a Bum Fight Night where he takes bets and treats the homeless like wrestlers. But with the homeless petition, Stan has to end up fighting like a homeless man himself.
Read More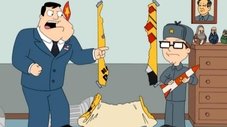 Stan goes in search of a former KGB agent, Sergei, and is shocked to find that the man is his new next-door neighbor and that Sergei has already turned Steve into a communist. Meanwhile, Roger and Klaus head to France for a little R&R but their trip takes a turn for the worse when Klaus gets busted for drug smuggling.
Read More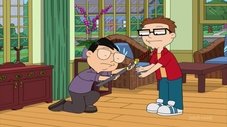 Steve plots his revenge against all the popular girls who torment nerds and losers at his school.
Read More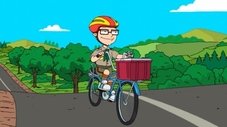 When Langley Falls implements a ban on trans fats, Stan finds himself legally separated from his favorite foods. He sets a poor example for the rest of the family when he blatantly disregards the law by crossing county lines and using Steve as a trans-fatty food mule to satisfy his own gluttonous desires.
Read More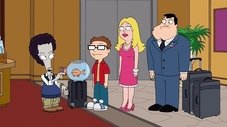 After Roger releases lethal gas into the Smith residence, the family moves into a hotel while the fumes clear. With no housework to do, Francine finds herself with a lot of free time on her hands.
After befriending the hotel concierge (guest voice Elizondo), she soon finds herself working in the construction business, but realizes that perhaps she is better suited for family life.
Meanwhile, Steve travels back in time to 1981 to meet the artist who painted a portrait of his dream girl.
Read More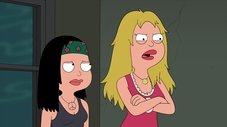 When a hurricane hits Langley Falls, the Smiths fight like mad to survive in their home. The crossover starts on The Cleveland Show S03E02 The Hurricane (I) and Family Guy S10E02 Seahorse Seashell Party (II).
Read More