Overview
Media
Fandom
Share
Episodes
5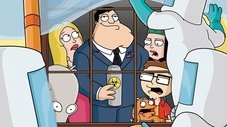 Stan Smith is mad because after getting his wife a job (or "hobby") as a Real Estate agent, she makes more money than him. In the meantime, his daughter Hayley ran a program that helped the homeless, and Stan's son Steve had an idea to have a Bum Fight program. To get back and to try to gain more money than his wife, Stan takes Steve's idea and starts a Bum Fight Night where he takes bets and treats the homeless like wrestlers. But with the homeless petition, Stan has to end up fighting like a homeless man himself.
Read More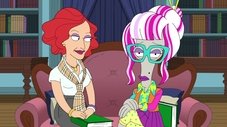 Roger loses his identity after becoming fascinated by a local dentist's wife. Meanwhile, Klaus throws a party when Stan and the kids are unable to move from being sore after working out.
Read More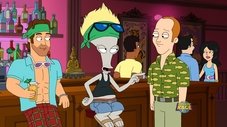 The family competes on the reality show, The Bitchin' Race but after Stan and Hayley ditch the less-motivated Steve and Francine to team up, they end up in a Tunisian labor prison.
Read More
Francine becomes obsessed with home security after a break-in rattles her. Steve tries on Hayley's laidback approach to school work.
Read More
Hayley feels left behind after Jeff becomes a star dog racing coach; Steve takes advantage of an empty house.
Read More