Episodes
5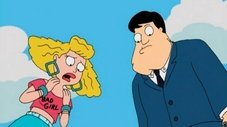 When Stan forgets his anniversary, he arranges to have 20 hours of Francine's memory erased, but the CIA temp on duty accidentally erases 20 years. Francine, having reverted to her wild child days, moves into her old apartment with Hayley as a roommate, and ends up going to a festival with Hayley's boyfriend. Meanwhile, Steve asks a good-looking girl out, but needs his wingman, Roger, to "jump on a grenade" for him and date her ugly cousin.
Read More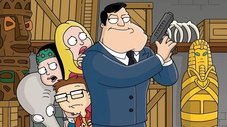 Stan invites his boss over for dinner, but the Smith family fears getting caught hiding Roger. After a close-call, Roger goes into a coma, making everyone thinking he's dead. After the family disposes of his body, Roger tries to get back home, but he ends up in another risky situation with the CIA.
Read More
When Stan enters an essay contest to have his personal hero, President Bush, come over for dinner, he is overcome with joy when the President arrives at his doorstep. However, not everyone in the Smith family shares Stan's excitement. Hayley tries to drill President Bush on the Iraq war, and Steve and Roger attempt to convince him that they've found Osama Bin Laden, but instead get him drunk. Stan tries to save the President from public humiliation, while Hayley revels in his fall from glory.
Read More