Season Cast
0
There are no cast records added to Specials.
Season Crew
0
There are no crew records added to Specials.
Episodes
2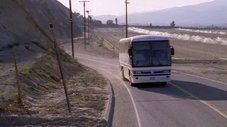 When a serial killer eludes capture in Nevada and escapes with his son to New York City, the crew picks up the trail with the help of Las Vegas CSI's Gil Grissom. This is the Without a Trace episode that is part of the two episode crossover story.
Read More
Expand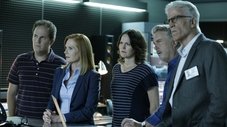 CSI concluded its run with a two-hour made-for-TV movie, written by series creator Anthony E. Zuiker and with returning stars William Petersen, Marg Helgenberger and Paul Guilfoyle. When a suicide bomber detonates his vest on the floor of the Catherine Willows-owned Eclipse casino, the FBI Special Agent returns from Los Angeles in order to run the investigation. Gil Grissom, meanwhile, working to preserve sharks in international waters, is arrested for trespassing at the Port of San Diego, and D.B. Russell offers Sara Sidle the chance to supervise the local investigation into the bombing.
Read More
Expand