Episodes
6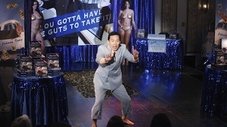 While investigating the death of an Irish mobster, Beckett and Castle uncover a local turf war that may be connected to both a late-night infomercial guru and an international drug smuggling operation. But the case turns agonizingly personal when evidence emerges that the killer they're chasing may have had a hand in Beckett's mother's murder.
Read More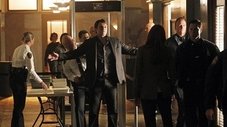 Kate Beckett's investigation into her mother's death is reactivated when Hal Lockwood - a professional hitman with knowledge of Beckett's mother's murder - stages a spectacular escape during a court hearing. As police launch a manhunt for Lockwood, Castle and the team uncover evidence of a deeper conspiracy involving a mysterious figure with law enforcement connections who is linked to both Lockwood's escape and the killing of Johanna Beckett. The search for Lockwood and the quest to identify his co-conspirator leads to a shocking and deadly conclusion.
Read More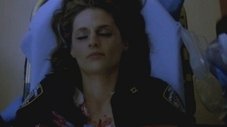 Detective Beckett fights for her life as Castle, plagued by guilt over his role in the events, struggles to uncover who's behind her brutal shooting. Meanwhile, back at the precinct, Ryan and Esposito have to adjust, as Victoria "Iron" Gates becomes the precinct's new uncompromising Captain.
Read More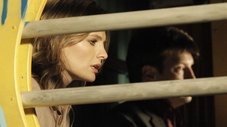 In the aftermath of a disastrous "Meet the Parents" dinner, a bickering Castle and Beckett are sent to retrieve the only witness to a murder, but they get ambushed and are forced to take the witness on the run. Stranded in the middle of the night in a bad part of town, with no phone, badge or gun, Castle and Beckett must find a way to protect him from a team of mobsters -- that is, if they don't kill each other first.
Read More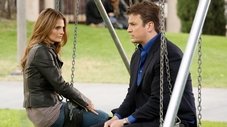 In the season finale, an interview with a high-profile federal law enforcement agency forces Beckett to reconsider what she wants out of her job and out of her relationship with Castle. Meanwhile, the body of a young woman is found floating inside the water tank of a skid row flop house, but as the team investigate, they discover that her final resting place is just one of many strange things about her death.
Read More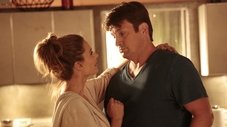 A murder investigation launches Castle into what seems to be an alternate universe where he's never met Kate Beckett. Castle has to convince Beckett, Esposito and Ryan -- now complete strangers -- to let him participate in their investigation so he can find his way back to his own world. This inspires Castle & Beckett to finally take a trip to the altar.
Read More