Season Regulars
6
Crew
25
Episodes
6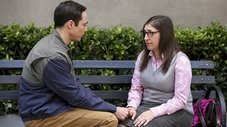 Sheldon and Amy's honeymoon runs aground in New York, while Penny and Leonard discover they are uncomfortably similar to Amy's parents, Mr. and Mrs. Fowler. Also, Koothrappali insults physicist Neil deGrasse Tyson and starts a Twitter war.
Read More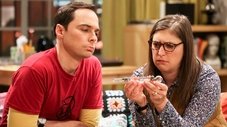 Sheldon and Amy drive themselves crazy trying to figure out what "perfect gift" Leonard and Penny gave them for their wedding. Also, Koothrappali decides he wants to settle down and asks his father to arrange a marriage for him.
Read More
The Wolowitzes' life gets complicated when Stuart starts bringing his new girlfriend home. Also, Penny and Leonard talk about starting a family while Koothrappali explores an arranged marriage.
Read More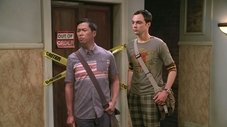 When Sheldon won't tell anyone why he's never mentioned Tam, his childhood best friend, Leonard takes matters into his own hands. Also, Bernadette and Penny take out Raj's fiancée, Anu, for dinner to get the skinny on her.
Read More
Crew
6
Directed by: No director has been added.
Written by: No writer has been added.

When Amy doesn't have time to work on super-asymmetry, Sheldon goes to great lengths to ensure she's available to work with him even it if means accidentally sabotaging her career in the process. Also, Koothrappali doesn't want Wolowitz to join him in hosting a show at the planetarium.
Read More
We don't have an overview translated in English. Help us expand our database by adding one.