Find out where to watch on
Overview
The Big Bang Theory is centered on five characters living in Pasadena, California: roommates Leonard Hofstadter and Sheldon Cooper; Penny, a waitress and aspiring actress who lives across the hall; and Leonard and Sheldon's equally geeky and socially awkward friends and co-workers, mechanical engineer Howard Wolowitz and astrophysicist Raj Koothrappali. The geekiness and intellect of the four guys is contrasted for comic effect with Penny's social skills and common sense.
Featured Crew
Creator

Creator
Community Data
Content Score
Lookin' Good!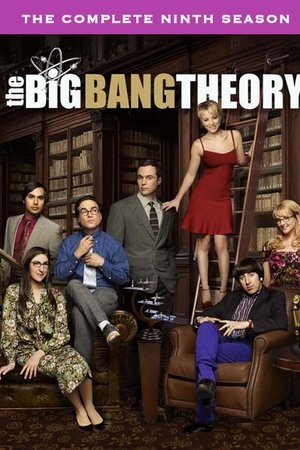 2015 | 24 Episodes
Our two genius roommates, Leonard and Sheldon, and their friends are back once again (smarter, but no wiser). Last season, Sheldon went soul-searching (on a train, of course) and was prepared to make some substantial revisions on his Relationship Agreement with Amy, when everything changed. Leonard, meanwhile, was off to Vegas with Penny to finally tie the knot in the season finale. Howard finds himself alone with Bernadette after the sudden passing of his mother; while Raj is not only talking to women – he's getting exclusive with Emily. Together, they will all learn that life is far more complicated outside of the lab as love and friendship never produce predictable results!
Reviews
We don't have any reviews for The Big Bang Theory. Would you like to write one?