Episodes
5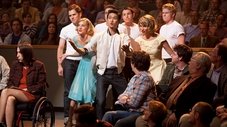 The school musical West Side Story is readied for performance, with Artie as lead director. Finn meets with a football recruiter, whom Coach Beiste gains as an admirer. Kurt and Blaine reach a new, physical stage in their relationship, as do Rachel and Finn in theirs.
Read More
McKinley's Sadie Hawkins dance offers several gleeks a rare chance to feel empowered. Sam and Blaine investigate a possible cheating scandal at Sectionals. Kurt makes a new friend at NYADA.
Read More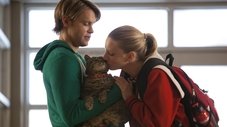 The members of New Directions are prepping for regionals, but when an unthinkable event occurs at McKinley High, perspectives are put into order.
Read More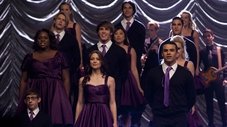 It's finally time for Regionals, and the glee club is more determined than ever to advance to Nationals. Brittany returns from her MIT trip with a new attitude and Ryder finally has a lead on who is "catfishing" him.
Read More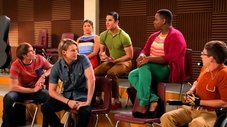 The members of New Directions are back in action and take on their biggest assignment yet: the Beatles! As Will enlists the kids to pay homage to the classic song catalog from the Fab Four, Blaine and Kurt attempt to answer questions about their future together. Meanwhile, Rachel's New York ambitions take an unexpected turn.
Read More