Overview
Media
Fandom
Share
Episodes
7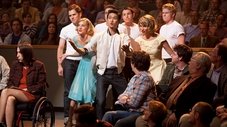 The school musical West Side Story is readied for performance, with Artie as lead director. Finn meets with a football recruiter, whom Coach Beiste gains as an admirer. Kurt and Blaine reach a new, physical stage in their relationship, as do Rachel and Finn in theirs.
Read More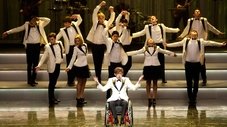 In an attempt to recruit a few more members, Finn tracks down former teammate Sam Evans and convinces him to come back to the glee club. Tina comes to the defense of Harry and encourages him to pursue his dream while McKinley prepares to host the big sectionals performance.
Read More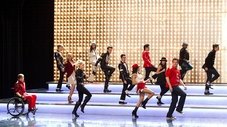 In a special episode celebrating the music of Michael Jackson, the rivalry between New Directions and the Warblers intensifies en route to Regionals. Meanwhile, Kurt and Rachel receive news regarding their admissions process at NYADA, and things continue to heat up between Sam and Mercedes.
Read More
A love triangle heats up among Marley, Jake and Ryder, and Blaine has a run-in with the Warblers.
Read More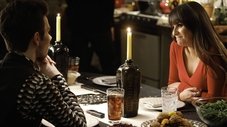 It's time for Sectionals, and New Directions receives guidance from some of the recent McKinley graduates who volunteer to mentor the glee club during their Thanksgiving breaks. Meanwhile, Rachel and Kurt have a non-traditional holiday dinner in the Big Apple.
Read More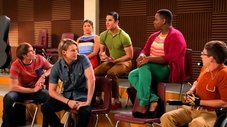 The members of New Directions are back in action and take on their biggest assignment yet: the Beatles! As Will enlists the kids to pay homage to the classic song catalog from the Fab Four, Blaine and Kurt attempt to answer questions about their future together. Meanwhile, Rachel's New York ambitions take an unexpected turn.
Read More