Episodes
10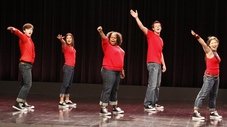 Optimistic high school teacher Will Schuester tries to refuel his own passion while reinventing the McKinley High School's glee club and challenging a group of outcasts to realize their star potential. Going up against McKinley's cruel high school caste system and facing harsh criticism from everyone around him, Will is determined to prove them all wrong.
Read More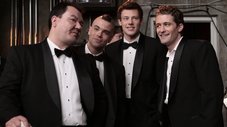 As Will aims towards completing New Directions, a visit from his father reminds him how much this all means to him. New songs are introduced and a song originally given to a star, is given to a celibate. Will forms an all-male a cappella group, but when he neglects the glee club, the kids decide to hire a well-known choreographer to coach them. Meanwhile, Mercedes falls in love. The other six additions to New Directions are introduced. Josh Groban appears as himself.
Read More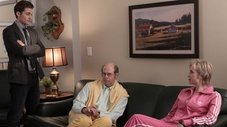 While Kurt tries out for the football team (taking a page from the glee playbook with him), Rachel storms out of glee practice when Will gives a plum part to Tina. Meanwhile, Sue comes up with a new plot to boost her program at glee's expense; and Quinn has news for Finn.
Read More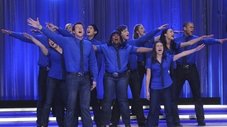 Will thinks the glee club desperately needs more of an edge, so he brings in his former classmate, April Rhodes, to spice things up. Will's plan seems to be going smoothly until he realizes he may be losing a key member of the club.
Read More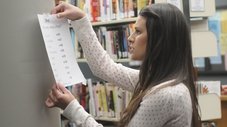 Mr. Schuester starts an investigation when a salacious list about members of the glee club circulates the halls of McKinley High. Meanwhile, Sue is mortified when a video of her performing the Olivia Newton-John classic "Physical" surfaces
Read More