Episodes
7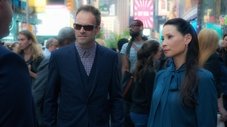 When Morland offers to use his influence to have Sherlock and Joan reinstated as consultants to the NYPD, Sherlock's mistrust of his father makes him question his motivation to help. Also, with no work offers coming in, Watson wrangles a gig with the FBI investigating a triple homicide in a top secret research lab.
Read More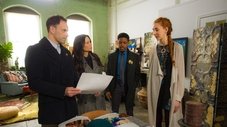 As Holmes and Watson investigate a woman's murder, they discover her death is linked to a piece of artwork that has ties to a crime that was committed when she was in college. Also, in the wake of a shocking personal revelation, Watson attempts to forge a connection with a recent client.
Read More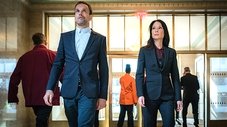 Holmes and Watson investigate a mass murder when a chef and his patrons are poisoned after dining on a tasting menu tainted with snake venom. Also, Detective Bell's crush on a work colleague makes Holmes realize his and Fiona's relationship is at an important crossroads.
Read More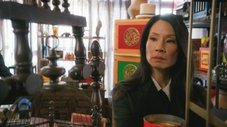 Holmes and Watson get mixed up in murder and magic when they investigate the death of a magician killed while performing a classic stunt. Also, Watson suspects Bell is being targeted by the ex-husband of his girlfriend, Chantal, after a false allegation lands him the middle of an Internal Affairs investigation.
Read More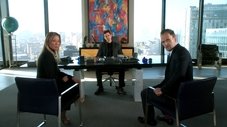 Holmes and Watson receive a shocking request to collaborate from their foe, Odin Reichenbach, when the tech billionaire asks them to test his new crime prevention system. Tasked with investigating someone the program predicts will soon commit a crime, the duo worries Odin will take drastic action before they conclude their inquiry.
Read More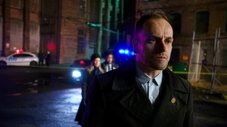 Tech billionaire Odin Reichenbach inadvertently provides Holmes and Watson with a lead that could give them evidence that brings him to justice.
Read More