Overview
American Horror Story is an anthology horror drama series.
Featured Crew
Creator

Creator
Top Billed Cast
We don't have any cast added to this TV Show. You can help by adding some!
Last Season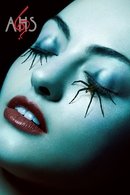 2016 | 10 Episodes
After a disturbing incident, a young couple move into a seemingly perfect home built in the 18th century. However, the building's close proximity to the site of the Lost Colony's disappearance and with horrific events happening at the house the couple start to sense something dark underneath the facade.
Content Score
Just a little bit more...