Episodes
6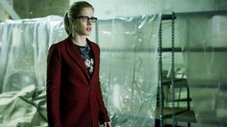 Worried that Prometheus is right and he is truly a killer at heart, Oliver looks for any ray of hope and finds it in what seems to be the miraculous return of Laurel Lance. However Felicity, still reeling from Detective Malone's murder, is bent on revenge - she wants to stop Prometheus at any cost. While in prison, Diggle fights for his life.
Read More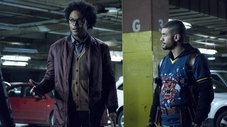 In his quest to take down Kovar, Oliver gets help from a surprising source - Talia al Ghul. However, when she reveals what she wants from him in exchange, Oliver isn't sure he can accept her help. Felicity attempts to hack the NSA to help free Diggle but when her online efforts are flagged, she faces off against an unknown adversary. Meanwhile, Curtis tells the team about a female vigilante, Tina Boland, he uncovered online who has been wreaking havoc all over the country.
Read More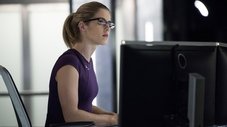 A mission takes Oliver, Felicity and team to Russia where they meet up with Oliver's old friend, Anatoly. Meanwhile, fresh out of rehab, Lance returns to the mayor's office ready to get back to work. However, when Susan asks for an interview with Lance to discuss his addiction, he balks and it's up to Rene to help keep things on track.
Read More