Episodes
7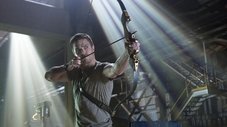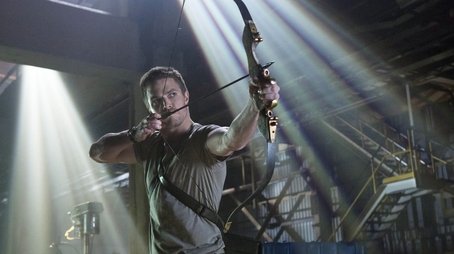 After a violent shipwreck, billionaire playboy Oliver Queen was missing and presumed dead for five years before being discovered alive on a remote island in the Pacific. Back in Starling City, Oliver slowly reconnects with those closest to him. Oliver has brought back many new skills from his time on the island and manages to secretly create the persona of Arrow to right the wrongs of his family and fight the ills of society. As Arrow, Oliver will atone for the past sins of his family while he searches for the personal redemption he needs.
Read More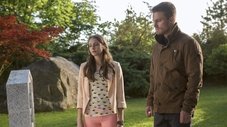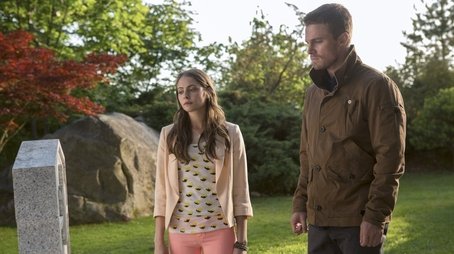 Oliver heads to the courthouse to get his death certificate repealed and is pleasantly surprised to run into Laurel, who is there prosecuting Martin Somers, a criminal with ties to the Chinese Triad. Oliver recognizes Martin's name from his father's book and sets his sights on taking him down. Martin orders the Triad to "take care of" Laurel so they send their top mercenary - China White - after her, an act that culminates in a battle between Arrow and China White. Meanwhile, Moira and Walter ask Oliver to take over the company.
Read More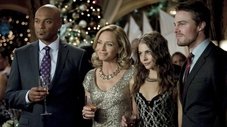 Oliver discovers that after he and his father went missing, Moira and Thea stopped celebrating Christmas. Determined to make up for lost time and restore a sense of normalcy to the Queen household, Oliver decides to throw the family a Christmas party. Meanwhile, Tommy asks Laurel to spend Christmas with him but she points out that Christmas was also her sister Sara's birthday and she needs to be with her father. Tommy suggests changing things up might be the best way for everyone to heal but Laurel isn't sure her father is ready for that. Meanwhile, Diggle tells Oliver someone is murdering the people on his father's list with arrows, which sends Oliver off to face his toughest adversary yet.
Read More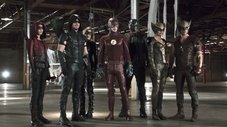 Oliver and Barry Allen take Kendra Saunders and Carter Hall to a remote location to keep them hidden from Vandal Savage while they figure out how to defeat him. Malcolm arranges a meeting between Vandal, Green Arrow and The Flash that doesn't go as planned. Meanwhile, Felicity, Thea, Diggle and Laurel work with Team Flash to come up with a weapon powerful enough to destroy Vandal Savage.
Read More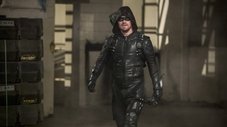 Barry and Iris's wedding brings the gang together, but things go awry when villains from Earth-X attack the ceremony. All of the superheroes band together with help from their super friends like Citizen Cold, The Ray, Felicity Smoak, Iris West and Alex Danvers to take on their most formidable villains yet. Earth's mightiest heroes – Green Arrow, Supergirl, The Flash and White Canary – lead their teams into battle to save the world.
The crossover starts on Supergirl S03E08 Crisis on Earth X (I). It continues on The Flash S04E08 Crisis on Earth-X (III) and DC's Legends of Tomorrow S03E08 Crisis on Earth X (IV).
Read More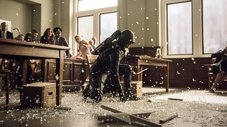 The pressure mounts for Oliver who begins to wonder if he will lose everything in his battle to save Star City. A familiar face returns.
Read More