Episodes
5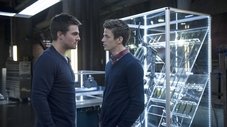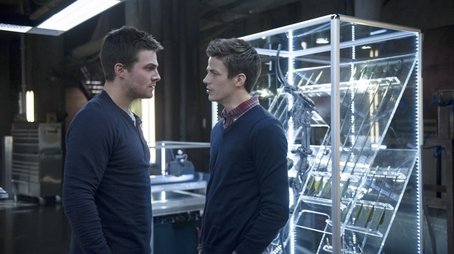 After covering from a near-fatal drug overdose, Oliver begins hallucinating people from his past. Believing he's a liability, Oliver gives the information he has on Cyrus Gold to Quentin... which results in the deaths of several police officers. Meanwhile, Brother Blood captures Roy and uses him as a test subject for his new serum. In the past on the island, Ivo gives Oliver an impossible choice to make.
Read More
Thea betrays Malcolm to the League, but Oliver sets out to rescue his lover's killer so that Thea won't suffer the guilt of arranging for a parent's death. In the past, Oliver and the Yamashiros are released from custody, but Amanda Waller has other plans.
Read More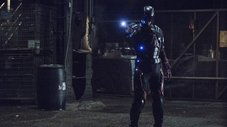 After Roy confesses that he's the Arrow, Oliver is forced to lie low as Quentin continues his quest to prove that Oliver is the real Arrow. Meanwhile, a metahuman kills two bank guards and Oliver is forced to turn to Ray--as the Atom--for help.
Read More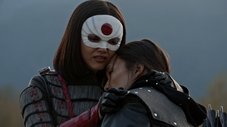 Ra's tells Nyssa that she must marry Oliver or face death. Meanwhile, an unexpected ally travels to Starling City to ask Diggle, Felicity, and Laurel to help infiltrate Nanda Parbat. In the past, Maseo and Oliver try to find the cure for Akio before it's too late.
Read More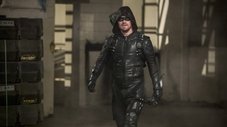 Barry and Iris's wedding brings the gang together, but things go awry when villains from Earth-X attack the ceremony. All of the superheroes band together with help from their super friends like Citizen Cold, The Ray, Felicity Smoak, Iris West and Alex Danvers to take on their most formidable villains yet. Earth's mightiest heroes – Green Arrow, Supergirl, The Flash and White Canary – lead their teams into battle to save the world.
The crossover starts on Supergirl S03E08 Crisis on Earth X (I). It continues on The Flash S04E08 Crisis on Earth-X (III) and DC's Legends of Tomorrow S03E08 Crisis on Earth X (IV).
Read More