Episodes
3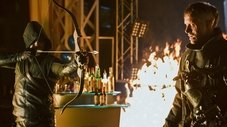 Oliver's confidence is shaken after being beaten by the Dark Archer and he takes a break from being Arrow. However, when Laurel calls Arrow for help investigating a firefighter's suspicious death, he reluctantly agrees but his hesitance while fighting almost costs him his life. Meanwhile, Tommy throws a benefit for the firefighters and Thea tries to lift Moira out of her depressive state.
Read More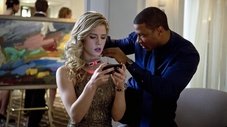 Felicity tells Oliver he's all work and no play, so he asks Detective McKenna on a date. A jewel thief named Dodger hits Starling City and targets someone very close to Oliver. Meanwhile, while working with Laurel, Thea gets her purse stolen by a very fast pickpocket named Roy Harper. Moira makes a move against Malcom.
Read More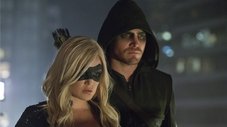 Oliver discovers a man who goes by the name "The Mayor" is bringing illegal guns in to The Glades, so Oliver sponsors a "Cash for Guns" event to help clean up the city. Unfortunately, The Mayor crashes the event with his gang and seriously injures Sin. The Canary is furious when she learns her friend is in the hospital and sets out for revenge. Meanwhile, Felicity stuns Oliver with a bit of information about the Canary, Donner asks Laurel to dinner, and Diggle reconnects with an old friend.
Read More