Episodes
4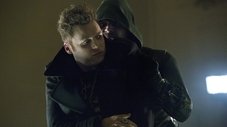 Thea is in trouble with the police after she gets caught using a drug called "Vertigo." Oliver thinks the only way to keep her out of jail is to find the dealer, a man who goes by the name of "The Count". Oliver turns to McKenna Hall, an old flame and current Vice cop, for help. Meanwhile, Laurel steps in to defend Thea, and Felicity gives Oliver some disturbing news about Moira.
Read More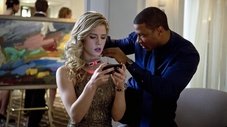 Felicity tells Oliver he's all work and no play, so he asks Detective McKenna on a date. A jewel thief named Dodger hits Starling City and targets someone very close to Oliver. Meanwhile, while working with Laurel, Thea gets her purse stolen by a very fast pickpocket named Roy Harper. Moira makes a move against Malcom.
Read More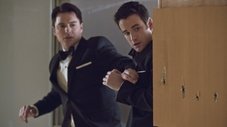 Oliver and Diggle learn that Deadshot is still alive and his next target is Malcom. Malcom invites Tommy to attend a benefit honoring Malcom for his work with Starling City but Tommy refuses to attend. Oliver encourages his friend to mend his relationship with his father while he can. Meanwhile, Oliver struggles to balance his new relationship with McKenna and his duties as Arrow.
Read More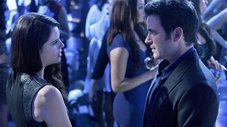 With his nightclub set to open and a new romance brewing with McKenna, Oliver is as happy as he's been since returning to Starling City. But when Oliver's ex, The Huntress, suddenly returns to town, she threatens to destroy everything and everyone he cares about. Meanwhile, Laurel and her father struggle with the return of Dinah Lance who claims she has proof Sara is still alive. Thea gets Roy Harper a job at Oliver's club, but he's not too inclined to stop his life of crime. Oliver and Tommy are thrilled they were able to get Steve Aoki to play at the opening of their new nightclub, Verdant.
Read More