Overview
Media
Fandom
Share
Episodes
7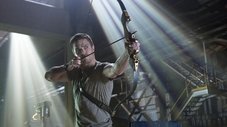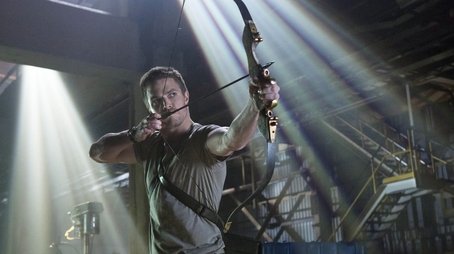 After a violent shipwreck, billionaire playboy Oliver Queen was missing and presumed dead for five years before being discovered alive on a remote island in the Pacific. Back in Starling City, Oliver slowly reconnects with those closest to him. Oliver has brought back many new skills from his time on the island and manages to secretly create the persona of Arrow to right the wrongs of his family and fight the ills of society. As Arrow, Oliver will atone for the past sins of his family while he searches for the personal redemption he needs.
Read More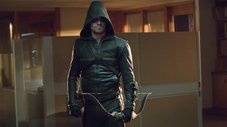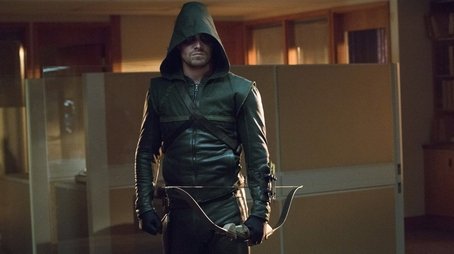 A gang of bank robbers, dubbed The Royal Flush Gang, hits a local bank and seriously wounds an off-duty police officer during a heist. Diggle tells Oliver he needs to deviate from his father's list and start helping the citizens of Starling City. Meanwhile, Tommy asks Thea for relationship advice, but things get awkward when she realizes he was asking about Laurel. Moira confronts Oliver about all of his recent disappearances in the middle of family functions.
Read More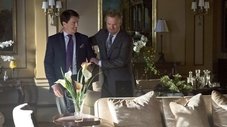 Finding it difficult to mend fences with Tommy and Diggle, Oliver instead focuses on crossing another name off the list. While digging through a crooked accountant's laptop, Felicity discovers a transaction that could help Oliver find Walter. To reconfirm the lead, Oliver gambles that Felicity can be counted on in the field for the first time. In a flashback, Malcolm reveals to Robert Queen and Frank Chen painful details surrounding his wife's murder, and how that shaped his plans for the Glades. Meanwhile, Tommy stuns Laurel with the truth.
Read More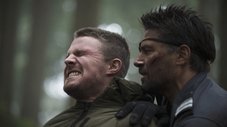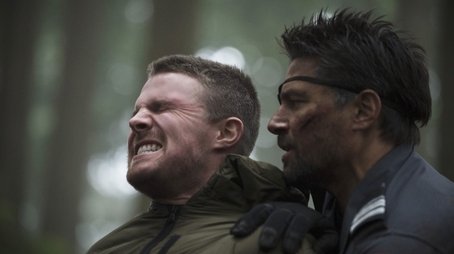 Malcolm puts Oliver and Thea in a dangerous situation that lands them on Lian Yu with Oliver's former enemy Deathstroke. In a flashback, Oliver and Maseo return to Starling City to retrieve the Omega bio weapon.
Read More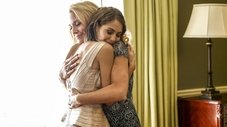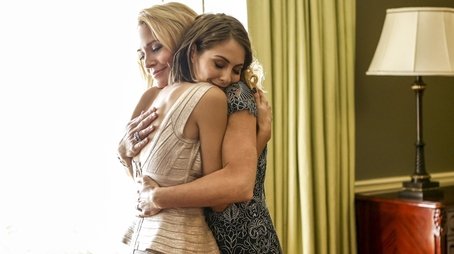 Oliver wakes up to a life where he never got on The Queen's Gambit. Robert and Moira Queen are alive and well. Laurel is his loving fiancée and their wedding is imminent. Everything seems perfect, but Oliver starts to notice small imperfections that make him question this new reality. Meanwhile, Felicity and the recruits take on a new threat with help from The Flash and Supergirl.
The crossover starts on Supergirl S02E08 Medusa (I) and The Flash S03E08 Invasion! (II). It continues on DC's Legends of Tomorrow S02E07 Invasion! (IV).
Read More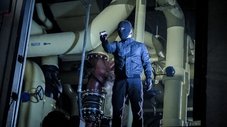 Oliver faces the forced release of criminals prosecuted by Adrian Chase, while a crate is delivered to Oliver's office containing a corpse in concrete.
Read More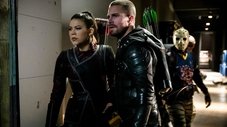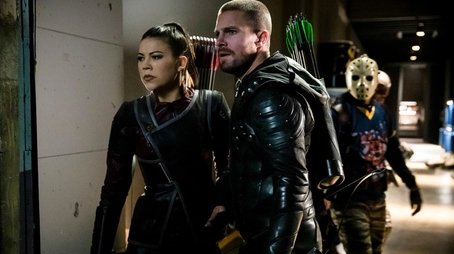 Laurel learns about some damaging information that affects Emiko. Always looking to protect his sister, Oliver invites Laurel to help investigate, which makes Felicity happy as her friend is now working with the team. However, when things go awry, Felicity is forced to make a choice between the team and Laurel.
Read More