Jessica De Gouw
as Helena Bertinelli / The Huntress
Episodes
4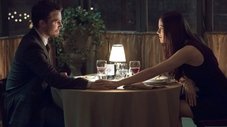 Oliver encounters a mysterious woman, Helena Bertinelli, daughter of mob boss Frank Bertinelli, who he can finally be himself with, but he soon comes to realize she's hiding dangerous secrets of her own. Helena is on her own personal mission of vengeance and Oliver is caught in the middle. Meanwhile, Tommy is blindsided by an unfortunate turn of events and turns to Laurel for support.
Read More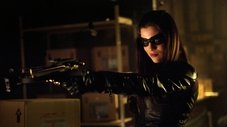 As Oliver and Helena grow closer, Oliver trains her to be his ally, complete with showing her how to use a crossbow. Diggle disapproves of Oliver sharing his secret with Helena as he's not sure she can be trusted, but Oliver refuses to listen to his concerns. Helena's quest for revenge proves to be too strong for Oliver to handle after she kills the head of the Triad and all hell breaks loose.
Read More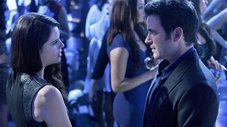 With his nightclub set to open and a new romance brewing with McKenna, Oliver is as happy as he's been since returning to Starling City. But when Oliver's ex, The Huntress, suddenly returns to town, she threatens to destroy everything and everyone he cares about. Meanwhile, Laurel and her father struggle with the return of Dinah Lance who claims she has proof Sara is still alive. Thea gets Roy Harper a job at Oliver's club, but he's not too inclined to stop his life of crime. Oliver and Tommy are thrilled they were able to get Steve Aoki to play at the opening of their new nightclub, Verdant.
Read More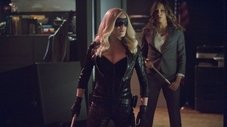 The Huntress returns and takes hostages at the courthouse when her father is arrested. Laurel is among those taken, which prompts her sister, the Canary, to battle the Huntress in an epic confrontation. Meanwhile, Roy tries to keep Thea safe, but he doesn't like the way he is forced to do it.
Read More