Episodes
3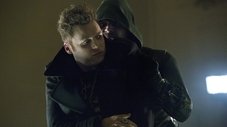 Thea is in trouble with the police after she gets caught using a drug called "Vertigo." Oliver thinks the only way to keep her out of jail is to find the dealer, a man who goes by the name of "The Count". Oliver turns to McKenna Hall, an old flame and current Vice cop, for help. Meanwhile, Laurel steps in to defend Thea, and Felicity gives Oliver some disturbing news about Moira.
Read More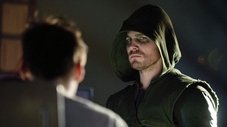 When a young woman meets a violent death after partying at Verdant, Detective Lance and his new partner, Detective Hilton inform Oliver and Tommy that she was on the drug Vertigo. Oliver immediately pays a visit to the mental institution where The Count is locked up, but finds he is in no condition to deal drugs. However, when The Count escapes and Starling City is flooded with even more Vertigo-related violence, Oliver and Diggle make it their mission to track him down. After Detective Lance uncovers incriminating evidence against him, Tommy goes to great lengths to clear his name, and the fallout from his actions leads Tommy down a new, unexpected path. In a flashback to the island, Oliver recalls the lessons he learned from Slade and Shado.
Read More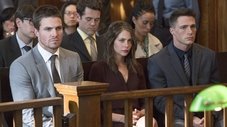 The Count has a new scheme to turn Starling City's residents into clients by addicting them to a new drug and then selling them Vertigo to cure it. among those stricken are Diggle and DA Donner, who collapses in the middle of presenting his case against Moira.
Read More