Episodes
4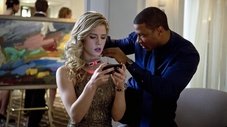 Felicity tells Oliver he's all work and no play, so he asks Detective McKenna on a date. A jewel thief named Dodger hits Starling City and targets someone very close to Oliver. Meanwhile, while working with Laurel, Thea gets her purse stolen by a very fast pickpocket named Roy Harper. Moira makes a move against Malcom.
Read More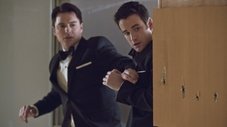 Oliver and Diggle learn that Deadshot is still alive and his next target is Malcom. Malcom invites Tommy to attend a benefit honoring Malcom for his work with Starling City but Tommy refuses to attend. Oliver encourages his friend to mend his relationship with his father while he can. Meanwhile, Oliver struggles to balance his new relationship with McKenna and his duties as Arrow.
Read More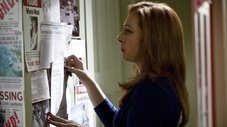 An angry resident of The Glades who calls himself "The Savior" embarks on a kidnapping and killing spree to punish those he believes have wronged the residents of his neighborhood. To make things worse, he broadcasts these murders online and claims he was inspired by Arrow's vigilantism. Oliver is horrified by this statement and vows to stop "The Savior," but his manhunt in intensified after Thea comes to him in tears and tells him Roy has been kidnapped. Laurel is surprised when her father starts to believe her mother's claim that Sara is still alive. Meanwhile, Malcom tells Moira to find the person responsible for his attempted murder.
Read More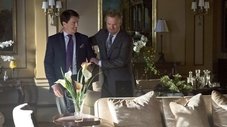 Finding it difficult to mend fences with Tommy and Diggle, Oliver instead focuses on crossing another name off the list. While digging through a crooked accountant's laptop, Felicity discovers a transaction that could help Oliver find Walter. To reconfirm the lead, Oliver gambles that Felicity can be counted on in the field for the first time. In a flashback, Malcolm reveals to Robert Queen and Frank Chen painful details surrounding his wife's murder, and how that shaped his plans for the Glades. Meanwhile, Tommy stuns Laurel with the truth.
Read More