Episodes
5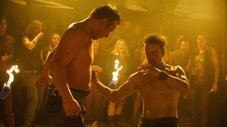 Monroe leads Connor and Charlie on a risky mission, as Miles and Rachel keep an eye on things in Willoughby. Meanwhile, Neville gets a new assignment and Aaron reunites with an old friend.
Read More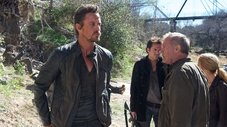 Monroe, Charlie and Connor make their way back to Willoughby, where they find that the Patriots' reeducation center is up and running. An encounter with two of the center's young cadets leaves Rachel and Miles divided on the lengths they are willing to go in order to take down the Patriots. As Neville and Jason find a new ally for their mission, more about the history of the Patriots is revealed.
Read More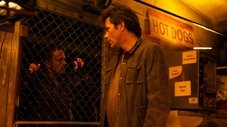 Truman, empowered with new authority from the President, launches a mustard gas attack designed to kill Miles and Monroe. To Rachel's disappointment, Miles agrees to join Monroe in a ruthless plot to beat the Patriots at their own game. As Neville faces his own challenge from the Patriots, Aaron grows increasingly alarmed by the power of the nanotech.
Read More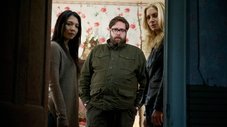 United by their desire to take the Patriots down, Neville and Monroe form an uneasy alliance. As Rachel comes face-to-face with the nano-tech while searching for Aaron, things don't go according to plan for Miles, Charlie and Gene when they try to steal the Patriots' supply of mustard gas.
Read More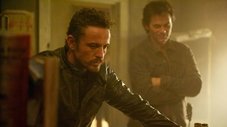 Miles, Charlie and Monroe launch an attack on the Patriots, but must improvise a risky new plan in order to halt the oncoming war between California and Texas. Out for revenge, Neville sets his sights on President Davis. Meanwhile, Aaron and Rachel's efforts to save Priscilla from the nano-tech has unexpected consequences.
Read More