Overview
Media
Fandom
Share
Episodes
5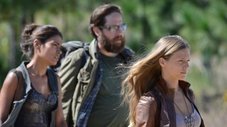 When Charlie meets a boy who's suffered a plight similar to her own, she relates and longs to help him and his young friends. First, she must convince Miles. Meanwhile, Rachel grows weary of General Monroe as she meets someone from her past.
Read More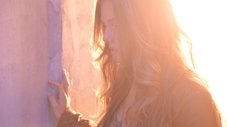 In the gang's quest to rescue Danny, the time has come for Miles and Monroe to meet face to face. Meanwhile, on the verge of reuniting with her brother, Charlie is conflicted by a shocking discovery and Rachel tests Monroe's patience.
Read More
Neville faces danger and hard choices as Monroe doubts his loyalty, he disowns his son Jason and gets captured by Miles. Rachel and Charlie begin slowly patching their relationship only to be pulled apart again as Rachel suddenly embarks on a quest to restore the power and her self-respect. She must make a dangerous journey to the mysterious Tower as it holds her only chance at redemption.
Read More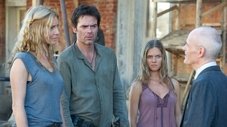 When Rachel discovers some unsettling truths, Miles does what he does best to overcome obstacles before him and those he cares about. Meanwhile, Charlie shares a moment with her mom as Neville and Jason continue with their struggles between father and son.
Read More
With their lives in danger in New Vegas, Monroe and Connor face a difficult decision in order to survive. Back in Willoughby, Miles questions whether he can trust Neville and Jason to help take down the Patriots. Meanwhile, Aaron and Priscilla find themselves at odds over the nano code.
Read More