Episodes
4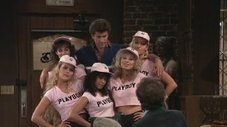 Sam returns to the mound for a charity softball game against Playboy bunnies, but his competitive spirit ruins the day when he strikes them all out.
Read More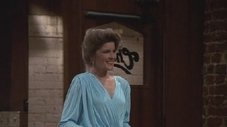 Local councilwoman Janet Eldridge comes to Cheers as part of her re-election campaign, and Sam finds hismelf smitten with her. Janet and Sam become a couple, but a jealous Diane joins the opposition campaign fearing that if Janet wins the election, she will win Sam's heart as well. Meanwhile Frasier also joins the opposition campaign hoping to win Diane back.
Read More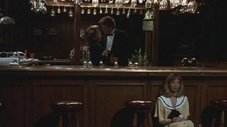 Sam and Janet's relationship is getting stronger and stronger whilst Diane gets more jealous. Janet suggests that Sam fire iane to sever all ties with his past, but Diane overhears and quits before he can fire her. Vera's sister Donna is visiting the Petersons and Norm is worried that Donna will flirt with him like she did on her last visit.
Read More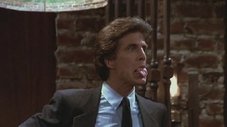 Janet has won the election and is hosting her press conference at Cheers. Diane turns up to apologize to Sam but ends up asking Janet some personal questions which causes Sam to throw her out of the bar. Later Sam and Janet talk and realize their relationship won't work, so break it off. Sam then picks up the telephone, rings someone and then asks them to marry him..... Meanwhile Vera has been called away, so Donna is left alone with Norm, much to his horror.
Read More