Overview
Media
Fandom
Share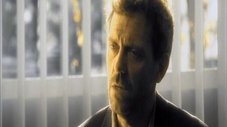 This episode included 4 minutes of scenes which were edited out from the version that aired on November 16, 2004. It was released in limited number in magazines, etc. to introduce the program to the viewing audience. A web site was set up by FOX so that viewers could log on and give their opinions of the program.
Read More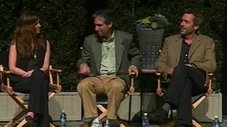 An evening with the cast and creators of House.
Held at The Achademy of Television Arts and Science
Read More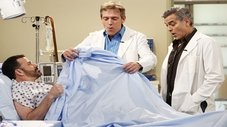 In the sketch, Clooney and Laurie got to revisit their old characters and poke a little fun at the hospital drama genre (as well as Clooney's former cast mates). It's clear that both actors had fun with the material, which is always great to see!
Of course the delightful joining of Dr Ross and Dr House doesn't exactly result in much doctoring, but we do get the enjoyment of watching Clooney and Laurie riff on what was most definitely not in the script. And if you stick around to the end, don't miss Laurie's little dance as Clooney performs CPR on Kimmel to "Rapper's Delight."
Read More