Episodes
2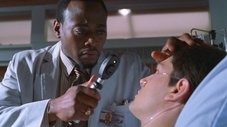 While trying to figure out why a young patient won't stop bleeding, House takes Cuddy's challenge and goes off Vicodin for a week in exchange for no clinic duty for a month. If House and his team can't determine the source of his patient's blood loss, the 16-year-old car accident victim will die in a matter of days. As House's withdrawal symptoms become more and more severe, his directives for his patient are more harsh and risky than usual, forcing Foreman and Cameron to fear he may not be thinking clearly enough to save the patient's life.
Read More
Expand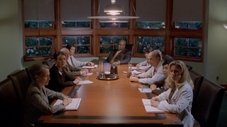 While House and his team scramble to discover what's causing brain and kidney dysfunction in a pregnant woman, Vogler is on the warpath to get House fired. House diagnoses his pregnant patient's illness, but now she and her husband struggle with an emotional and heartbreaking choice: to save her life, or that of her unborn child.
Meanwhile, Vogler sets up a board meeting to get rid of House, but when Wilson objects, Vogler lashes out against him and shocks Cuddy and the rest of the board with his decision. Finally, Cuddy takes a stand against Vogler (will she be next?).
Read More
Expand