Overview
Media
Fandom
Share
Episodes
5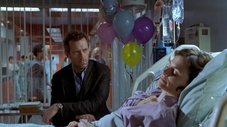 Princeton-Plainsboro Teaching Hospital is turned upside-down when billionaire entrepreneur Edward Vogler buys his way into becoming Chairman of the Board. Vogler intends to use the hospital as a new biotech venture, meaning they no longer require the financially draining services of one Dr. Gregory House.
Meanwhile, a powerful young woman who seemingly has it all - perfect life, perfect body, perfect job - becomes inexplicably paralyzed. Upon discovering her deadly secret, House finds himself fighting for her life even though it means risking his job and his medical license.
Read More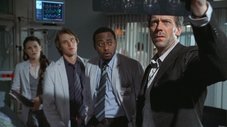 Just before mobster Joey Arnello spills the beans in federal court and enters witness protection, he collapses. Is he faking? A court order instructs House to find out - and fast. House and his team struggle to diagnose and cure Joey while Joey's brother Bill tries to slow things down and keep Joey from testifying.
Meanwhile, Cuddy struggles to convince Vogler that House is an essential part of the hospital. With Joey mysteriously slipping in and out of a coma, and House's job on the line, House makes an exception to his own policy and gets to know his patient.
Read More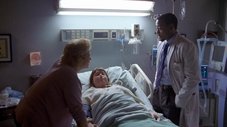 When an obese 10-year-old girl presents with a heart attack, House and his team investigate. At first thinking it's an adverse reaction to diet pills, they ultimately uncover a much more deadly source of her illness.
Meanwhile, under pressure from hospital management, House tries to figure out which of his team to fire. But once he makes a decision, Vogler doesn't accept it and demands he pick someone else, leading House to suspect one of his team members is giving inside information to Vogler.
Read More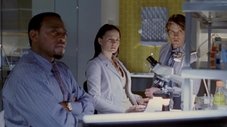 At a high-level campaign fundraiser, up-and-coming Senator Tom Wright becomes violently ill. Vogler pushes House to take Wright's case and also dangles a new incentive in front of him: deliver a speech on behalf of Vogler's pharmaceutical company, and save his whole team. While the Senator's symptoms and tests point to AIDS, a condition which would squash his White House dreams forever, House and the team dig for different answers.
Meanwhile, House gives the speech, but it's not exactly what Vogler had in mind.
Read More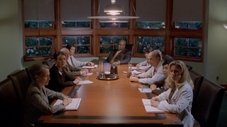 While House and his team scramble to discover what's causing brain and kidney dysfunction in a pregnant woman, Vogler is on the warpath to get House fired. House diagnoses his pregnant patient's illness, but now she and her husband struggle with an emotional and heartbreaking choice: to save her life, or that of her unborn child.
Meanwhile, Vogler sets up a board meeting to get rid of House, but when Wilson objects, Vogler lashes out against him and shocks Cuddy and the rest of the board with his decision. Finally, Cuddy takes a stand against Vogler (will she be next?).
Read More