Overview
Media
Fandom
Share
Episodes
4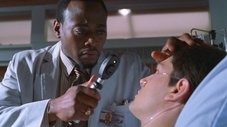 While trying to figure out why a young patient won't stop bleeding, House takes Cuddy's challenge and goes off Vicodin for a week in exchange for no clinic duty for a month. If House and his team can't determine the source of his patient's blood loss, the 16-year-old car accident victim will die in a matter of days. As House's withdrawal symptoms become more and more severe, his directives for his patient are more harsh and risky than usual, forcing Foreman and Cameron to fear he may not be thinking clearly enough to save the patient's life.
Read More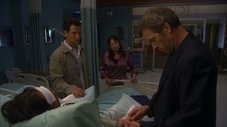 With his diagnostic team gone, House tries to diagnose a young woman who survived an office building collapse. With the condition getting worse, Cuddy puts pressure on House to hire a new team, but instead attempts a differential diagnosis with help from the janitor.
Read More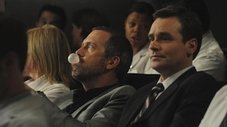 During a day in the life of Princeton Plainsboro's Dean of Medicine, Dr. Lisa Cuddy, the inner workings of the hospital are seen through her eyes. This day proves to be especially trying as Cuddy wrestles with myriad hospital issues and staff disputes that test her perseverance and skills as an administrator, all while juggling issues in her personal life.
Read More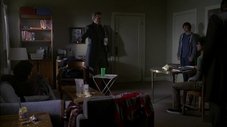 House participates in a school's Career Day and breaks a few rules by sharing explicit medical stories. Waiting outside the principal's office, he meets two fifth-grade students who assess House's relationship woes and try to help him understand how his selfish antics get in the way of showing Cuddy how he really feels.
Read More