Overview
Media
Fandom
Share
Episodes
5
House and the team take on the case of an avid blogger admitted with sudden bruising and bleeding. From her hospital bed, the patient blogs about her symptoms, doctors and prospective diagnoses to her dedicated band of followers and solicits their advice on a course of treatment. Such openness leads the team to contemplate the value of privacy, especially after House and Wilson uncover secrets from one another 's past. Meanwhile, Chase is coaxed into testing out the dating scene.
Read More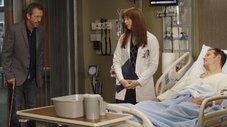 It's election season, and in the midst of a tight campaign, an incumbent New Jersey senator's campaign manager falls ill with liver failure and temporary paralysis. Cuddy pushes House to add a female doctor to his team by hiring brilliant third-year medical student Martha Masters in Thirteen's absence.
Read More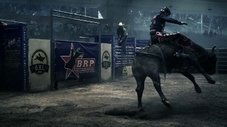 The team treats a professional bull rider who is attacked by a bull. The team must determine the causes behind the patients disappearing symptoms and seizures while taking House's advice from outside the hospital as he attends to issues unrelated to the case. Meanwhile, Masters develops a crush on the patient.
Read More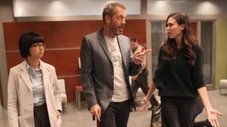 A CEO falls mysteriously ill just days before he signs a contract that would relocate his company's entire labor force to China. House attempts to make an underhanded business transaction with his wealthy patient, but when the patient's condition worsens, the team must work around the clock to save his life. Meanwhile, Park prepares for her hearing with the Princeton Plainsboro Disciplinary Committee chaired by Foreman, and Adams' outlook on her patient's business venture reveals her deeper feelings about loyalty.
Read More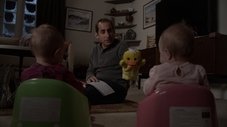 When a runaway teen requires hospitalization, Adams butts heads with House when she insists they contact Social Services. Meanwhile, Taub has trouble forming a personal connection with his baby daughters and Foreman's relationship with a married woman comes out.
Read More