Episodes
4
House treats a magician but comes to believe he's faking illness to cover up his own incompetence. Meanwhile, House pits the fellows against each other in his version of an immunity challenge.
Read More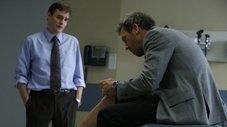 House and the team take on the case of a woman who collapsed in the middle of a cooking class, and they soon learn she is a highly-renowned cancer researcher who recently gave up her entire career in order to pursue her own personal happiness. Though the team struggles to understand how the woman could give up saving lives for the sake of her own contentment, each grapple with the pursuit of happiness (or lack thereof) in their own lives. As the patient's condition continues to worsen, so does Thirteen's as she begins to suffer serious and life-threatening reactions to the experimental Huntington's Disease clinical trial. Meanwhile, Cuddy attempts to make House's life miserable for him in retaliation for his part in her own unhappiness.
Read More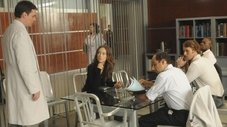 When an old friend and former patient of Wilson's exhibits paralysis in his right arm, Wilson puts himself on the case. House wagers Wilson that the patient's symptoms are attributed to new cancer cells. Wilson accepts even though he is reluctant to believe the cancer has returned. With the help of the team, Wilson works to diagnose the patient more optimistic results, but when things take a turn for the worse, Wilson must address his inability to separate patient from friend. Meanwhile, Cuddy seeks advice in her search for real estate.
Read More