Episodes
3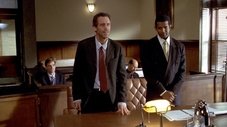 Legendary jazz musician John Henry Giles is checked into the hospital and when he's told he's dying from ALS, he signs a DNR to avoid a slow death. House disagrees with the diagnosis and goes against everyone's wishes when he violates the DNR to save Giles' life. The decision lands House in court, drives Foreman to consider taking another job, and results in Giles' paralysis worsening. But when the patient inexplicably starts getting better, the team has to figure out the mystery in reverse and find out why his condition is improving.
Read More
Expand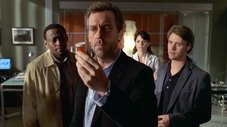 House insists he can handle things when Stacy, the woman he once loved, asks him to diagnose Mark, the man she married. When Mark's tests come back normal yet symptoms show that his brain is dying, the puzzle may be one that even House can't solve.
While Wilson worries about House's emotional well-being, the team is blown away by his over-the-top demands. As House struggles to put his emotions aside and solve the case, Cuddy adds to his dilemma and offers Stacy a reason to stay.
Read More
Expand