Episodes
6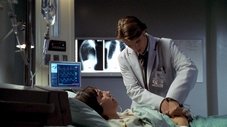 When a high school student falls victim to a mysterious but lethal poisoning, House and his team jump in to find out what is killing the teen. Given a low heart rate and a clean tox screen, House sends Cameron and Chase to the teen's home to find the hot new drug House is sure he's taking. They don't find any drugs, but think they've come up with the answers, until a second unrelated student is admitted with identical symptoms. With the boys' lives hanging in the balance, House and the team have to connect the dots - fast. Meanwhile, an 82-year-old patient has become enamored with House while he helps her figure out the basis of her renewed fascination with her sexual feelings.
Read More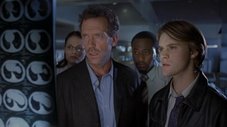 A 12-year-old boy believes he's cursed after a Ouija board tells him he's going to die. His father, a major financial supporter of the hospital, makes escalating demands of House and the team as they try to diagnose the boy's pneumonia-like symptoms and incongruous rash. Tension intensifies when House invites Chase's estranged father, a renowned doctor visiting from Australia, into their circle of diagnosticians - much to Chase's discomfort - and House is intrigued by Chase's lack of relationship with his father. When the boy's diagnosis becomes more evident, the young patient is forced to face the idea that his father may not be everything he believes.
Read More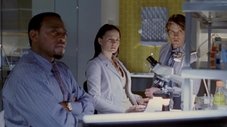 At a high-level campaign fundraiser, up-and-coming Senator Tom Wright becomes violently ill. Vogler pushes House to take Wright's case and also dangles a new incentive in front of him: deliver a speech on behalf of Vogler's pharmaceutical company, and save his whole team. While the Senator's symptoms and tests point to AIDS, a condition which would squash his White House dreams forever, House and the team dig for different answers.
Meanwhile, House gives the speech, but it's not exactly what Vogler had in mind.
Read More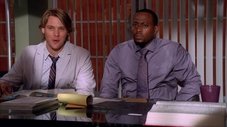 When Cuddy's handyman Alfredo, a young Latino and the sole provider for his family, falls from her roof and develops strange darkened pinkies, Cuddy joins the team in trying to figure out what's wrong with him. Despite everything the team tries, the whole hand becomes infected. As Cuddy struggles with worry and guilt, House and his team are forced to amputate Alfredo's hand so they have more time to diagnose the illness before it kills the patient.
However, when Alfredo's other hand starts showing the same symptoms, the doctors look outside the hospital for answers. A trip to the young man's neighborhood helps them understand Alfredo's desire for a better life for his family, and provides a clue as to what might be causing his deadly illness.
Read More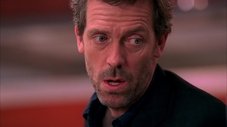 House takes the case of a man who experienced a seizure but wasn't aware it happened. When the man suffers a heart attack and needs a heart transplant, the team races to diagnose a dead woman's illness so they can harvest her heart to save their living patient.
Read More