Episodes
3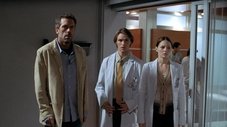 When young wife Elyse falls ill with a rare disease she can't possibly have, Dr. Cameron is very interested in the case - so much so that her interest convinces House to take the case, and the team struggles to save her and appease her very attentive husband, Ed. After Dr. House and Dr. Wilson treat a woman at the clinic with new breast implants, the idea that House's new patient Elyse may have breast cancer is raised as a possible diagnosis. But that diagnosis fails to be the answer when Elyse lapses into a coma after starting treatment. House starts to suspect Elyse has contracted a rare sexually transmitted disease, but when Ed and Elyse are questioned individually, they each deny having an affair. To save their patient's life, the team has to acknowledge that House is right: everybody lies.
Read More
Expand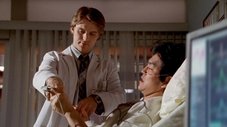 While Princeton-Plainsboro Hospital is rife with rumor and speculation about House's imminent date with Cameron, House apparently scares a meek clinic patient into having a stroke. The team must navigate their way through the patient's odd proclivities, overbearing "friend" and reluctant parents in order to stop the strokes and try to save the guy's life.
All the while, Wilson, Cuddy and the team offer House dating advice and lay odds on the outcome.
Read More
Expand