Episodes
6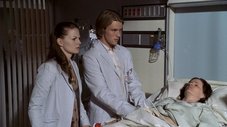 When it appears that Lucy Palermo, a schizophrenic mom with deadly deep vein thrombosis, is lying about her alcohol intake, Dr. House is the lone voice of reason. Under the scrutiny of her hyper-vigilant teenage son, House takes Lucy off all her medication and secretly sends Foreman and Chase to search her apartment for clues. An anonymous call to Social Services makes House question whether Lucy is really schizophrenic, and causes Lucy's son, Lucas, to blame Dr. House for making the call. Wading through Lucy's altered reality to get to the truth and save her life, House discovers it isn't mom who's keeping the secrets and reality isn't always what it seems.
Read More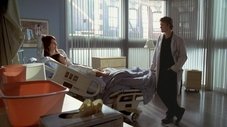 A severely broken arm reveals a bizarre case of bone loss and ends the comeback plans of major league pitcher Hank Wiggen. House suspects Hank - with a history of drug abuse - is lying about using steroids, as his condition worsens. When Hank's kidneys start to fail, his wife offers to donate hers, but she would have to abort her early pregnancy. Forced into an impossible solution, and admitting failure as an addict, Hank tries to take his own life. House and his team must isolate and fix the problem soon if this pitcher's life, as well his career, can be saved.
Read More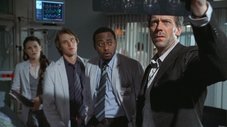 Just before mobster Joey Arnello spills the beans in federal court and enters witness protection, he collapses. Is he faking? A court order instructs House to find out - and fast. House and his team struggle to diagnose and cure Joey while Joey's brother Bill tries to slow things down and keep Joey from testifying.
Meanwhile, Cuddy struggles to convince Vogler that House is an essential part of the hospital. With Joey mysteriously slipping in and out of a coma, and House's job on the line, House makes an exception to his own policy and gets to know his patient.
Read More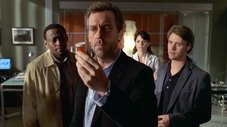 House insists he can handle things when Stacy, the woman he once loved, asks him to diagnose Mark, the man she married. When Mark's tests come back normal yet symptoms show that his brain is dying, the puzzle may be one that even House can't solve.
While Wilson worries about House's emotional well-being, the team is blown away by his over-the-top demands. As House struggles to put his emotions aside and solve the case, Cuddy adds to his dilemma and offers Stacy a reason to stay.
Read More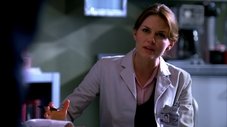 A 16-year-old Hurricane Katrina victim suffering from hallucinations as a result of the tragedy is brought to House by his former bandmate who recently found out the girl is his daughter. Although House fears his friend is being scammed, he takes the case. As he works his way through the girl's lies so he can diagnose and treat her, he's forced to tell a few lies of his own.
Read More