Episodes
3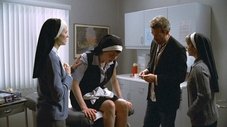 When a nun comes into the clinic with swollen arms, rash and bleeding in her palms, Dr. House's diagnosis is a bad allergy, not stigmata. However, when he gives her a shot of medication, she has a heart attack, and whether he gave her the correct amount of medicine comes into question. As the the nun's case unfolds, the team has to deal with questions regarding their own calling, faith and whether or not they can trust the direction in which their mentor is leading them.
Read More
Expand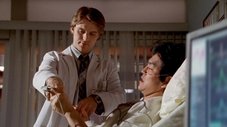 While Princeton-Plainsboro Hospital is rife with rumor and speculation about House's imminent date with Cameron, House apparently scares a meek clinic patient into having a stroke. The team must navigate their way through the patient's odd proclivities, overbearing "friend" and reluctant parents in order to stop the strokes and try to save the guy's life.
All the while, Wilson, Cuddy and the team offer House dating advice and lay odds on the outcome.
Read More
Expand